Mundan, also known as mundana or tonsure ceremonies, are an important tradition in many cultures around the world. These ceremonies, which involve shaving the head of a newborn baby, are typically held to mark the baby's first haircut and to symbolize their entry into the world. If you are planning a mundan ceremony decoration for your newborn, you may be wondering how to decorate the venue to make it special and meaningful.
In this blog post, we will share 5 tips for decorating a mundan ceremony, including ideas for flowers, balloons, garlands, bunting, streamers, candles. Whether you are looking for traditional or modern ideas, these suggestions will help you create a beautiful and memorable mundan ceremony for your newborn.
Here are a few ideas for decorating for a mundan (or mundana) ceremony for a newborn baby:
Flower Decoration for Mundan Ceremony
In India Fresh flowers, such as marigolds or roses, are a traditional choice for decorating for a mundan ceremony. You can use flowers to decorate the altar, the entryway, or any other area of the ceremony venue. Flower Decoration for Mundan ceremony is Traditionally considered as the best way to celebrate this auspicious day.
Mundan Ceremony Balloon Decoration
Balloons are a fun and affordable way to add some color and whimsy to the decor. Consider using a mix of solid-colored and patterned balloons, and arrange them in bunches or garlands. Hire a professional event planning company for mundan ceremony balloon decoration. Best way is to make a beautiful backdrop and a balloon gate decoration for mundan event.
Flower Garlands Decoration
Garlands made of paper, fabric, or even fresh herbs can be used to decorate the altar or the walls of the ceremony venue. Decorate the entire house with Marigold Garland and the entrance of your home should be beautifully decorated with Traditional flowers and garlands.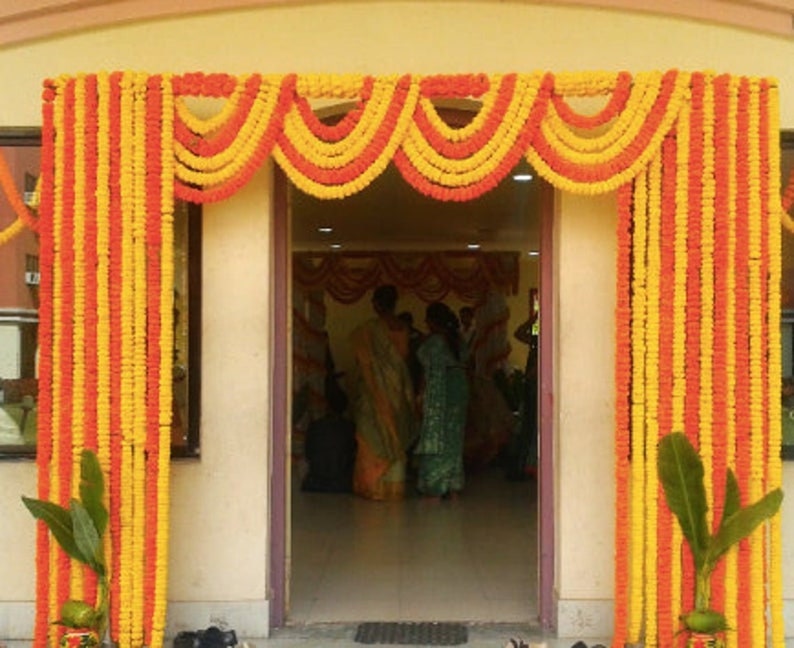 Stage decoration for Mundan Ceremony
Depending on your tradition and personal preferences, you may want to include Stage decoration for Mundan Ceremony. Create a warm and welcoming atmosphere that reflects your personal style and traditions Decorate with Balloons and Mundan Banners around the entire stage.
Bunting
Bunting is a string of triangular flags, often made of fabric or paper, that can be hung up to add a festive touch to the ceremony. Mundan ceremony bunting can be found online on Amazon or Flipkart.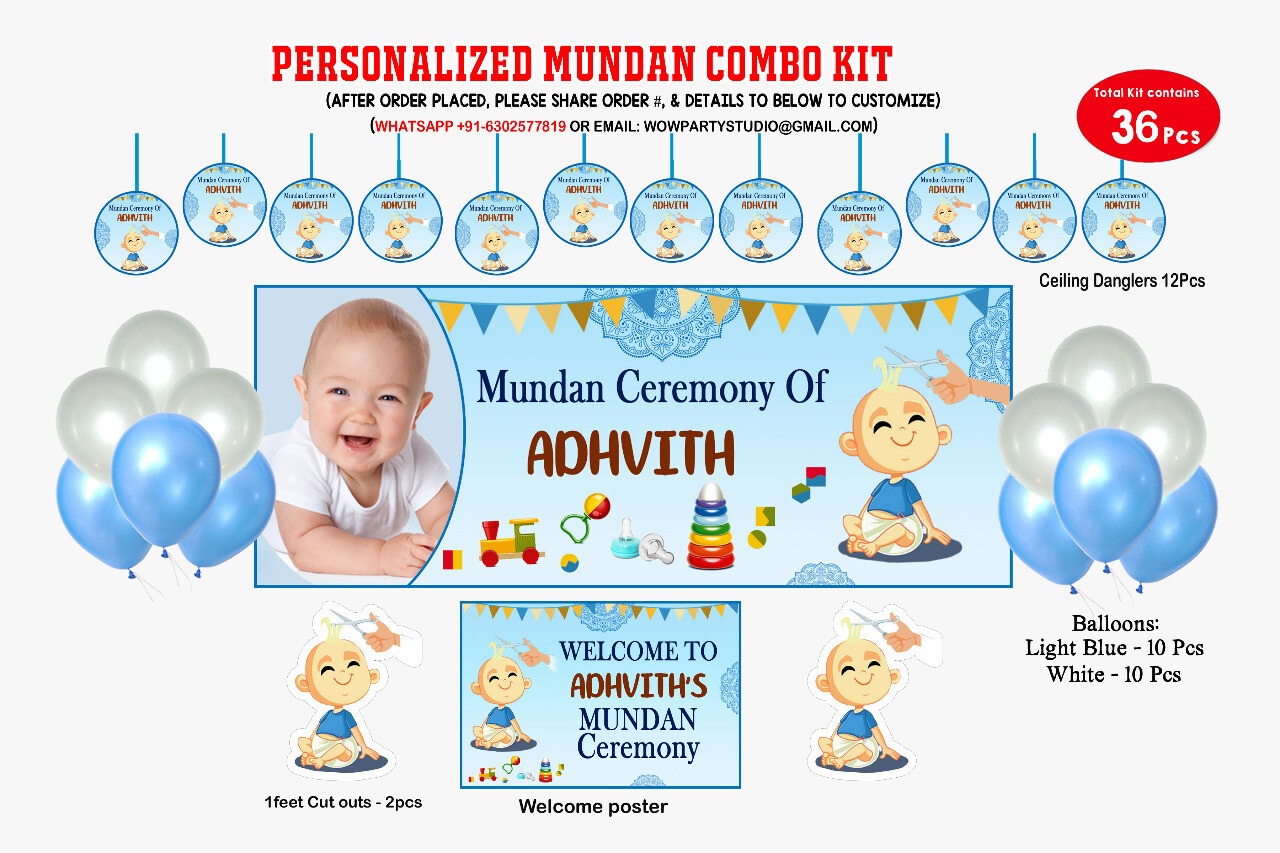 Streamers
Streamers are long, thin strips of paper or fabric that can be hung from the ceiling or walls to add a celebratory feel to the event.
Candles
Candles can add a warm, peaceful ambiance to the ceremony. You can use pillar candles, votive candles, or tea lights, and arrange them on the altar or around the room.
Conclusion
Overall, mundan ceremony decoration is a wonderful way to celebrate the arrival of a new baby and welcome them into the world. Whether you choose to incorporate flowers, balloons, garlands, bunting, streamers, candles, or altar decorations, the most important thing is to create a warm and welcoming atmosphere that reflects your personal style and traditions. With a little planning and creativity, you can create a beautiful and meaningful mundan ceremony that you and your loved ones will always remember