If you're seeking the ideal gift to amaze your lady on her birthday, you're in luck! Choosing the ideal birthday present for your girlfriend can be difficult. You want to make her birthday special, whether it's her first with you or one of many. This small article will present you with some of the perfect Romantic birthday gift ideas for your girlfriend. From classic gifts to more modern and innovative options, we've prepared a list of the finest ideas to make your girlfriend feel special and loved. Whether you're on a tight budget or eager to splurge, this article can help you select the right gift for her. Continue reading to discover the greatest birthday present ideas for your girl.
Customized Handmade Jewelry
Jewelry is a classic and romantic gift that your loved one will appreciate for a lifetime. Jewelry may be both an expression of love and a symbol of everlasting connection. Consider your girl's personal style and preferences while selecting jewelry for her birthday. You should also consider about the symbolism that jewelry represents, such as the picture of unending love or faithfulness. Try giving your lover a gemstone or handmade charm with special importance to you both. Your thoughtful present, whether a necklace, bracelet, earrings, or ring, will make her feel special and appreciated.
Gift Basket
A creative gift basket will show your girl that you have thought about her and what she would love. Put together a custom gift basket filled with items your girlfriend loves, such as a customized heartfelt handwritten card, a bouquet of fresh flowers that is sure to make her feel special, and a box of chocolates is always a delicious treat. You can also fill the basket with a luxury body wash, bubble bath, bath salts, a body scrub, and a scented candle. Add a couple of items she likes, such as a magazine and a novel. This can be a perfect romantic Birthday gift ideas for your girlfriend if she loves to receive surprises.
Customized Scrapbook
Create a scrapbook with your favorite memories from your relationship, adding some special touches like tickets from your first date, postcards from your travels, and other mementos as it is a great way to showcase your love and efforts. It's a unique way to commemorate your love and all of the wonderful moments you've had together. She will be touched to receive such a particular and thoughtful present. This scrapbook will be a lovely remembrance for her to look back on for many years. Scrapbook is a perfect romantic gift idea for your girlfriend if she loves personal touch for any gift items.

A Weekend Getaway
Spend the weekend with your girlfriend to celebrate her birthday. You can enjoy wonderful walks on the beach, a romantic boat ride, or simply rest in the sun, whether you go to the highlands or a nearby city or to a destination of her choice. It will allow her to relax, unwind, and enjoy herself with you. You can make her birthday memorable and create unforgettable memories by taking her to her favorite spot, planning activities and surprises, and enjoying every moment together. This kind of exceptional treat will also contribute to the creation of wonderful memories that will last a lifetime.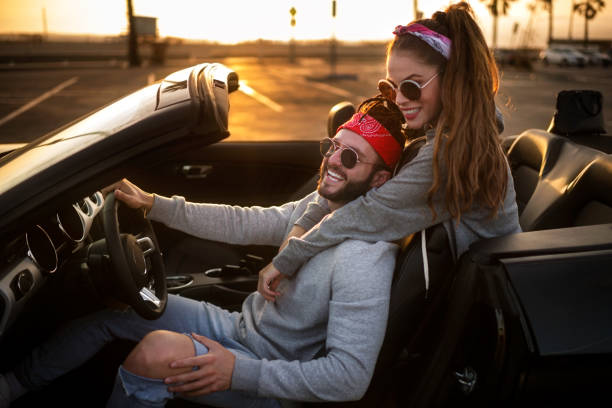 A Shopping Spree
A birthday buying binge exemplifies care. Whether you're looking for clothing, jewelry, or something else, a shopping excursion is an ideal way to show your girlfriend how much you care. Giving your girlfriend a shopping spree allows her to choose goods that she truly desires, ensuring that she receives exactly what she loves. The secret to a successful shopping expedition as a birthday gift for your lady is to ensure it is meticulous planning. Remember to wrap the gifts and give them to your girlfriend. This will enhance the experience and convey your affection for her.
Birthday Surprise Decoration
Birthdays are occasions for joy and celebration. The best birthday gift for a girlfriend is something that is not only thoughtful and meaningful but also one-of-a-kind and personalized. A birthday decoration for a girlfriend is a thoughtful gift that may be customized to her own tastes and interests. You may craft a banner with her name or initials. Make a collage of photos of the two of you, or hang a banner with some of your favorite words.  Pink balloons and streamers could be used to adorn the room if pink is the girlfriend's favorite color. You might also place glittering lights or flower garlands in pink and white along the walls. If your girlfriend enjoys music, you could hang a poster of her favorite band or singer, or you could hang some twinkle lights in the shape of musical notes. It is necessary to be artistic while choosing decorations for a girlfriend's birthday. You might make a paper Mache sculpture of her favorite animal or a mosaic of her favorite colors if you're feeling very inventive.
A Romantic Candle Light Dinner
A romantic supper is a wonderful way to show your partner how much you cherish your relationship. Begin by selecting the ideal location. Think of a restaurant that she loves or an area that has special meaning to her. Choose a place that neither of you has visited before if you want to surprise her. This will make it more enjoyable and give her something to look forward to. Choose a romantic setting. Consider a venue with soft lighting, comfortable seating, and romantic music to establish the tone for the evening. To make the setting even more romantic, add flowers or candles.
Make Her Heart Flutter: The Perfect Romantic Gifts for Your Girlfriend
These are just a few ideas to help you choose the perfect birthday present for your girlfriend. Whichever gift you choose, make sure it comes from the heart and shows her how much you love and appreciate her. With the right gift, you may make your girl's birthday even more unforgettable. When shopping for birthday gifts for ladies, the idea is to find something unique and kind. Buying your girlfriend something personal and true of who she is as a person is an excellent way to express your gratitude. With a little thinking and imagination, you'll be able to choose the ideal gift for your girlfriend. From jewelry to a romantic candle light dinner, there are countless fun and Romantic birthday present ideas that will make her feel special.