Read Time:
6 Minute, 10 Second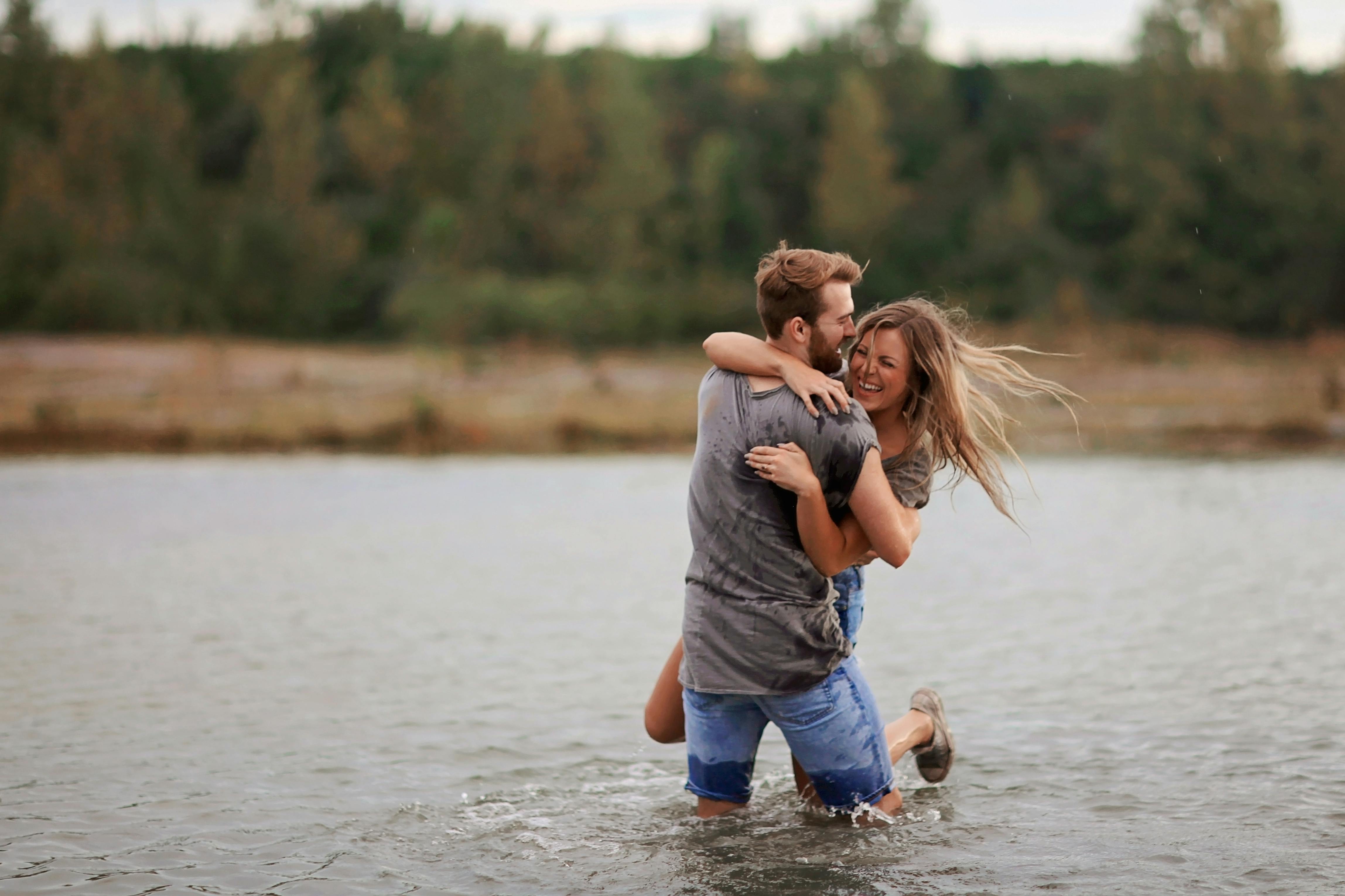 Staying together is one thing but making small Loving Act to make your favorite person happy is another.
If you don't want that spark of joy and happiness to die in your relationship, you need to do more than just say I love you in simple words.
However, this doesn't mean that making your partner feel special and happy is the most daunting task.
No.
In fact, you will just need some simple tips to show your hidden romantic side to your one-in-a-million partner.
So, to help you with all your loving acts, below is an article that has all you would love to find out.
Therefore, without further delay, scroll down further, read, and enjoy your quality time with your other half.
1.Be 'Literally' Present:
Staying together for more than one decade is a big shot every couple aspires to achieve.
However, the chances are that you might still be missing some important aspects that could make your partner fall in love with you all over again.
One of those aspects includes being 'literally' present around your better half.
There is no denying the fact that today we are continuously torn between our work, love, and personal life at the same time.
But, the real beauty lies in disconnecting yourself from the rest of the world just to be with your true love.
Loving acts like these don't go wasted when it comes to making someone you adore really happy.
2. Laugh It Out Together:
If you have heard someone say that staying happy is the easiest thing to do, they are probably lying to you about it.
The point is that you can easily get caught by gloomy thoughts once faced with a difficult time. However, it actually takes a whole lot of strength to maintain your positive attitude.
The same is the case with a relationship.
So, to keep your relationship from falling into such a not-so-pleasant situation, don't hold back in trying out even the goofiest things as one of your loving acts.
Playing and laughing together will turn even a dull time into a refreshing retreat. Besides, when you are choosing something to play your partner has asked for, it will definitely make it look more romantic.
3. Plan Surprises: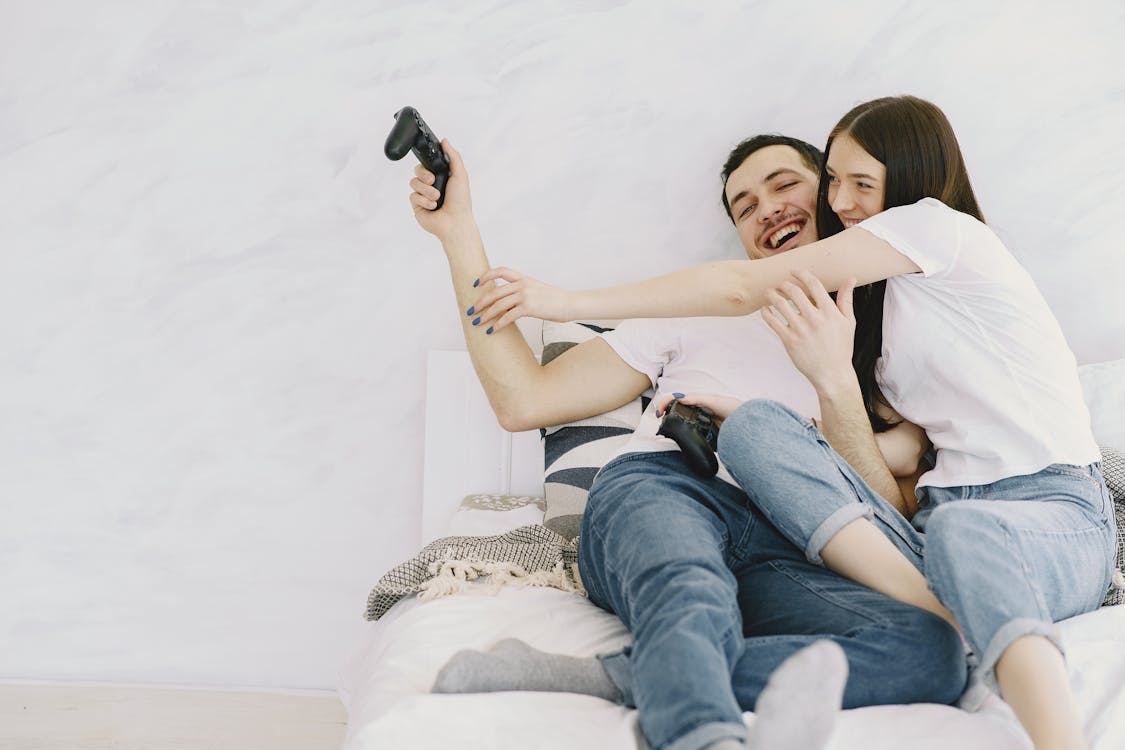 Planning surprises is definitely not just a young couple thing.
In fact, there are no age or other limitations when it comes to showing loving acts to the one you have vowed to stay together forever.
Moreover, when you go for simple yet thoughtful gestures, you tell your other half that you want to keep the excitement between you two alive, even after spending decades together.
You can opt for many options like arranging a movie night for him, choosing from different gift ideas that will impress her, or a trip to a holiday spot, etc.
4.Show Gratitude:
Gratitude is one of the best loving acts to remind your better half that you are always grateful to have such an amazing partner in life.
There are numerous studies showing that acknowledging your partner's good deeds brings harmony, love, and warmth to the relationship.
Moreover, telling someone that their efforts are recognized and valued simply adds more to their pure love for you.
5. Cook Food:
When people say that food is not just a combination of veggies, meat, and spices but a whole mood, you better take notice of that.
Why? You may ask!
The straightforward answer is that food makes everyone happy, especially when it's their favorite one and you have cooked it yourself.
So, try this tip when you are thinking of loving acts that would make your loved one feel special on a whole new level. You don't necessarily have to cook just a dinner; instead, show up at your love's workplace during lunch hours or take your life partner to one of the best cafes for couples if you think you are not good at cooking delicious food.
6. Provide Enough Space To Grow:
This one is the most important one among other loving acts.
Accepting the simple fact that the next person is a whole human being in itself, despite being in a relationship with you, is of utmost importance.
This lets you learn about your spouse's different needs as a separate human being.
Also, that your companion needs to grow and see the world through his own lens without being overshadowed by anyone's ideas.
Moreover, when you provide enough space to let your loved ones express themselves fully, it automatically makes them closer to you because they know you will always understand them and stand by them, no matter what.
7. Manifest Meaningful Connection:
There's a huge difference between staying together and being emotionally connected on a realistic level with your better half.
While the former may seem an easy task, it's the latter one where all the real work is needed.
It is natural that we, humans, want to be understood on an exceptional level by the people we love the most.
So, even if you have thought it to be a thing of least priority, it's time to know your partner more than the usual talk.
This will make your loving acts more meaningful and emotionally centered.
8. Invite Your Partner's Friends:
Inviting your spouse's close friends is yet another one of the great ways to express your love most intimately.
You not only get to show the flexibility of your acceptance level of others' social life but also get the chance to know your partner from his friend's perspective.
This helps a lot in unearthing your chum's likes and dislikes and making him feel wanted and special.
9. Cherish Memories Together:
When was the last time you two sat together and cherished some of the most beautiful memories from the past?
Long time, right?
Well, it's never too late to bring your loving acts to the front when your sole purpose is to make someone you love the most feel special.
You can do so by turning all the photos from the past into a slide show or a heartfelt movie to play on a projector alongside making it all fancy with balloon decoration
10. Accept For Who They Are:
Lastly, it all boils down to only one thing: accepting for who they are.
Now, it doesn't mean that you are expected to overlook their habits or other points that make you feel uncomfortable in yourself but avoid imposing your likes and dislikes onto the next person.
Yes, you can always resolve a clash point by sensibly talking through the matter.
However, the purity of respect and the non-judgemental cross of differentiating ideas guarantees prosperity in a relationship.
Bottom Line:
Regardless of who they are, making anyone happy can sometimes feel like the only confusing thing left on this planet earth.
But, once you have got the right guidance regarding loving acts, chalking out things becomes a lot easier.
With that being said, hopefully, all the ways listed above will turn out to be of some use to you and your companion.
Lastly, do let us know how you prefer to show your loving acts!
It's always a treat reading your thoughts!